1988 year – The company "Hermis" was established as a cooperative company that sells building materials.
In the early nineties there was formed a staff of professionals, who can modernize the tunnel pasteurizers according to customers individual requirements. The first customers became breweries in Russia, Latvia, Belarus.
1995  – JSC "Hermis" began producing the tunnel pasteurizers.
1997  – JSC "Hermis" began producing the flow pasteurizers for beer.
At the same time, Hermis began to provide repair services of following machines: labeling, filling and capping machines manufactured by Krones, KHS and packaging equipment. The company started supply bottling lines in glass, cans, PET, KEG, renovated at the "Hermis" workshop.
2005 – JSC "Hermis" bought a workshop of 2500 m2 and it was refurbished by the needs of production.
NOW – The company "Hermis" produces tunnel pasteurizers of capacity from 1 000 (for small breweries) to 60 000 bottles or cans per hour (for large breweries), and flow pasteurizers of capacity 10 hl/h – 500 hl/h.
Having the great experience, company started the serial production of chamber pasteurizers and autoclaves-sterilizer for vegetable industry.
Hermis produces the Reversible tunnel pasteurizer, which is a unique and hasn't analogues in the world.
We provide equipment according to your industry

HERMIS company is certified to ISO 9001:2015. We ensure that our equipment and services consistently meet customer's requirements and equipment quality is consistently improved.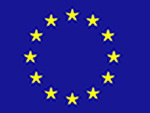 Made in EU. HERMIS uses only high-quality materials and components manufactured in the European Union and meet all quality requirements.
We Work All Over The World
JSC Hermis is located in Vilnius, Lithuania.
We have customers from all over the world: