Today, in HERMIS  works more than 30 high qualified specialists. Many years of experience provide operative and well-coordinated high-quality work execution.
We provide equipment according to your industry

HERMIS company is certified to ISO 9001:2015. We ensure that our equipment and services consistently meet customer's requirements and equipment quality is consistently improved.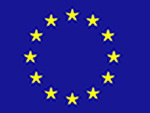 Made in EU. HERMIS uses only high-quality materials and components manufactured in the European Union and meet all quality requirements.
We Work All Over The World
JSC Hermis is located in Vilnius, Lithuania.
We have customers from all over the world: