UAB Hermis, now is implementing the project "Export increase Project of UAB Hermis", project No. 03.2.1-LVPA-K-801-05-0033. The project is implemented under the measure "New Opportunities LT" co-funded by the Structural Funds of the European regional development. For the project implementation, up to EUR 41,732 has been allocated for funding of eligible costs. During the project, the company will participate in major industry exhibitions of the target export markets. 
After project the company's increased competitiveness and export volumes will contribute to the company's productivity and profitability, a prerequisite of the company's sustainable and long-term development that will provide the company with direct benefits for several years after the implementation of the project and will create a long-term awareness of the company.
Start of project implementation: 2019-02-19.
End of the project implementation: 2022-11 10.

HERMIS company is certified to ISO 9001:2015. We ensure that our equipment and services consistently meet customer's requirements and equipment quality is consistently improved.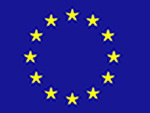 Made in EU. HERMIS uses only high-quality materials and components manufactured in the European Union and meet all quality requirements.
We Work All Over The World
JSC Hermis is located in Vilnius, Lithuania.
We have customers from all over the world: