equipment
Find equipment
you need
We provide equipment according to your industry
Explore What We Have
Done Currently
about us
HERMIS is manufacturer of technological equipment for food industry. To ensure higher quality of equipment, we are paying special attention to technological innovation.
HERMIS team of specialists implements the projects with the high requirements of energy and the control, which guarantee high quality of the final product.
we work according to customers terms
we export to the
whole world
we can help to install
whole line

HERMIS company is certified to ISO 9001:2015. We ensure that our equipment and services consistently meet customer's requirements and equipment quality is consistently improved.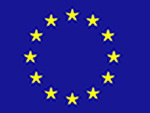 Made in EU. HERMIS uses only high-quality materials and components manufactured in the European Union and meet all quality requirements.
We Work All Over The World
JSC Hermis is located in Vilnius, Lithuania.
We have customers from all over the world: